Sports
Iowa running back Akrum Wadley calls program 'living nightmare'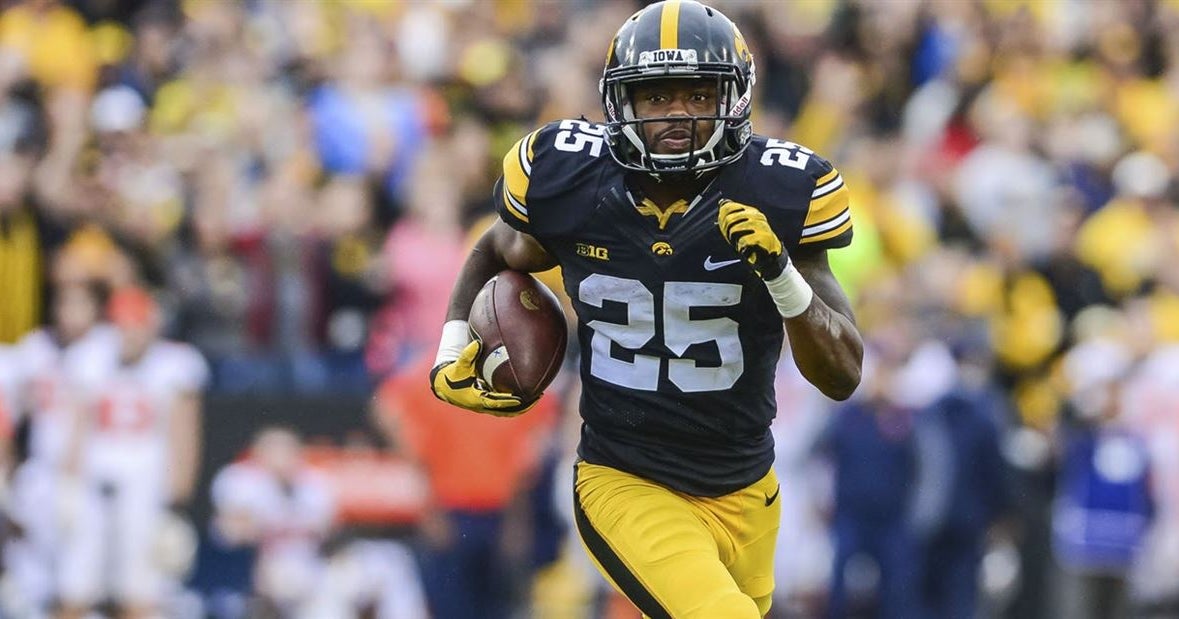 This news was originally published on
News Source
Just weeks following the University of Iowa's separation agreement with football strength and conditioning coach Chris Doyle, further allegations of racism within the football program have emerged. On Monday, former Iowa running back Akrum Wadley detailed his negative experience at school, alleging abusive and racist behavior by current and former Hawkeyes coaches.
Wadley made the accusations in a Facebook post published by Robert T. Green, CEO of Pre-Post Game, a sports advisory firm currently representing several former Iowa players. In the post, Wadley wrote that "playing for Iowa Football was a living nightmare", alleging head coach Kirk Ferentz, offensive coordinator Brian Ferentz, and former strength and conditioning coach Chris Doyle responsible for his mistreatment in college.
"I wish I never played for the Iowa Hawkeyes," Wadley wrote. "I would not encourage any future athletes or parents to send your kids to go play for the Iowa Hawkeyes under that current coaching staff…
"My hope is my story and those of my teammates save others from the experiences, truths, and mistake of playing under and for a coaching staff at Iowa that did and said nothing to stop the bullying and racism from happening to us under Chris Doyle, Brian Ferentz, and Kirk Ferentz. What you see on TV isn't what you get behind closed doors."
Wadley alleges that Brian Ferentz repeatedly made jokes about him committing robberies whenever he was seen wearing team-issued clothing that was colored black. He also states that the coach berated him over a parking space as well as publicly wished for one of his own players to be hurt during practice.
Wadley alleges that he and other teammates were "targeted" by coaches "to the extreme regarding not making Iowa's required weight."
"I was threatened by Kirk Ferentz that my meal card would be taken away and I will not eat nor be able to sit with my teammates during eating sessions. He did follow through on his threat. I went to use my meal card and it was declined.
"I had to call my mother from New Jersey at 10 or 11 pm at night because I was hungry to order Dominos Pizza for me. Or I would have to go to a fan's house earlier at night to eat because there was no way I was going to be able to make it through the next day vomiting, being weak, and be able to make it through school and practice that day."
Wadley played for Iowa from 2013 to 2017. During his junior and senior seasons, Wadley became one of four running backs in school history to rush for over 1,00 yards in consecutive seasons. He finished his career with 536 carries for 2,872 rushing yards and 28 touchdowns, adding 71 catches for 761 receiving yards and seven scores.
This news was originally published on News Source